Our Team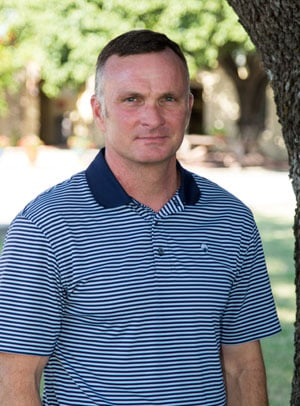 Dr. Justin High, Practice Owner
Dr. High is a native Texan who graduated from veterinary school in 1998 from Texas A&M University. After completing an all equine medical and surgical internship at Littleton Equine Medical Center in Denver, CO he began his career in Weatherford, TX. The majority of Dr. High's practice is lameness and sports medicine on performance horses, but he enjoys all aspects of equine medicine and reproduction. He has been married to Amber for 20 years, and they have a son Carter and daughter Reagan. Outside of his family and caring for horses Dr. High volunteers for international missions with Christian Veterinary Mission and trains/competes in long-distance triathlons.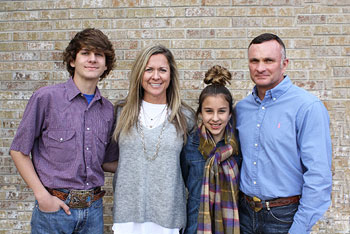 ---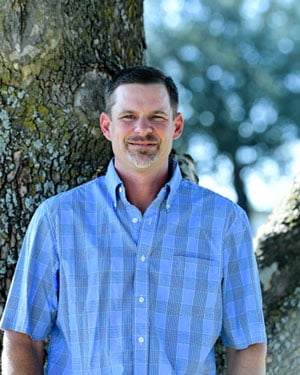 Dr. Cal Davis, Practice Owner
Dr. Cal Davis grew up in San Marcos, Texas before attending Texas A&M School of Veterinary Medicine. After graduating in 2001, he did an intensive equine medical and surgical internship at Southwest Equine Hospital in Scottsdale, Arizona. Dr. Davis has a special interest in internal medicine, and more specifically, neonatal care. He is the clinic's surgeon and performs colic, bone and soft tissue surgeries regularly. In 2013 he became certified by the American Veterinary Chiropractic Association. Dr. Davis married Dr. Cyndi Davis in 2002 and they have 3 children, Cameron, Bryant, and Hayden. He enjoys all outdoor activities, including coaching his kids in local sports leagues.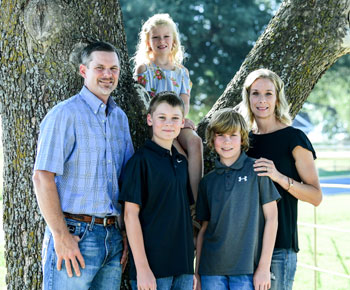 ---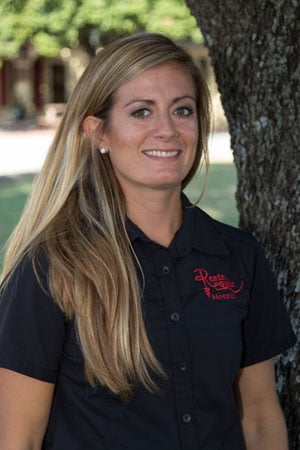 Dr. Christine Sutherland, Associate Veterinarian
Dr. Sutherland grew up in Warrensburg, MO and received her Bachelors of Science Degree in Animal Science from the University of Central Missouri. She then attended the University of Missouri College of Veterinary Medicine where she graduated with honors in 2012. After graduation Dr. Sutherland completed an internship here at Reata Equine Hospital. In the summer of 2014, Dr. Sutherland returned to Reata as a full-time associate veterinarian. Over the years she has found she has an interest in many aspects of equine veterinary medicine and enjoys the diversity which can be encountered daily. She has discovered that one of the most rewarding aspects of the job is client education. Outside the practice Dr. Sutherland has found an affinity for fitness, as well as hiking in the mountains of Colorado. In addition, she has three horses of her own and enjoys riding when time allows.
---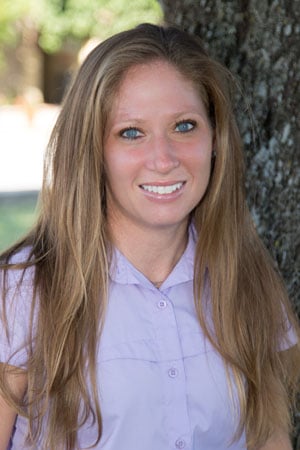 Dr. Mary Bumgarner, Associate Veterinarian
Dr. Bumgarner was born and raised in rural North Carolina where she was actively involved in 4H and FFA. She spent a portion of her undergraduate studies at Oklahoma State University to compete in livestock judging. Dr. Bumgarner graduated from North Carolina State University College of Veterinary Medicine in 2016 with a focus in equine medicine. Dr. Mary (as she likes to go by) participated in Reata Equine Hospital's externship program as a veterinary student and was selected as Reata's intern veterinarian in 2016. The following year we were proud to keep her on as an emergency veterinarian and now as a full time associate. Dr. Mary has a hard time selecting one area of equine practice to call her favorite, as she enjoys all aspects such as lameness, reproduction, and preventative medicine. During her rare time away from the clinic, Dr Mary spends time with her husband, Chris, their 3 dogs, and her horse. She is an avid reader and also enjoys outdoor activities such as shooting sports and triathlons.
---
Client Services Team
Cori Fain
Linda Demetruk, LVT
Tammy Yeary
Veterinary Technicians
Ignacio Martinez
Molly Lyszaz
Eliza Stuart
Nicole Jarrett
Samantha Clarkson